Welcome to the Dreamlike Mix Wiki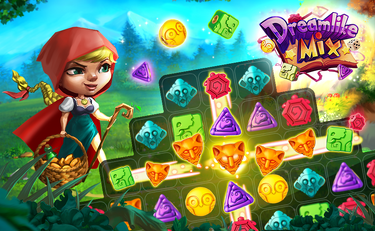 "Dreamlike Mix" is not just a new wonderful game in the match-3 genre but also an exciting adventure with exceptional game mechanics.
Make traditional combinations of beads, enjoy special effects, and pass colorful locations together with fairy tale characters!
Recognizable book and cartoon characters - the Three Little Pigs, Little Red Riding Hood, and Puss in Boots will accompany you throughout the entire game!
FAQ
What is your favourite booster?